Crypto (BTC) to Decenomy Coins
Next in this series, we provide clear and concise steps to buy Decenomy coins after you've acquired Bitcoin on Binance. Without wasting much time, let's dive straight into the tutorial.
In order to buy Decenomy Coins we now need to withdraw the Bitcoin on Binance to Birake exchange.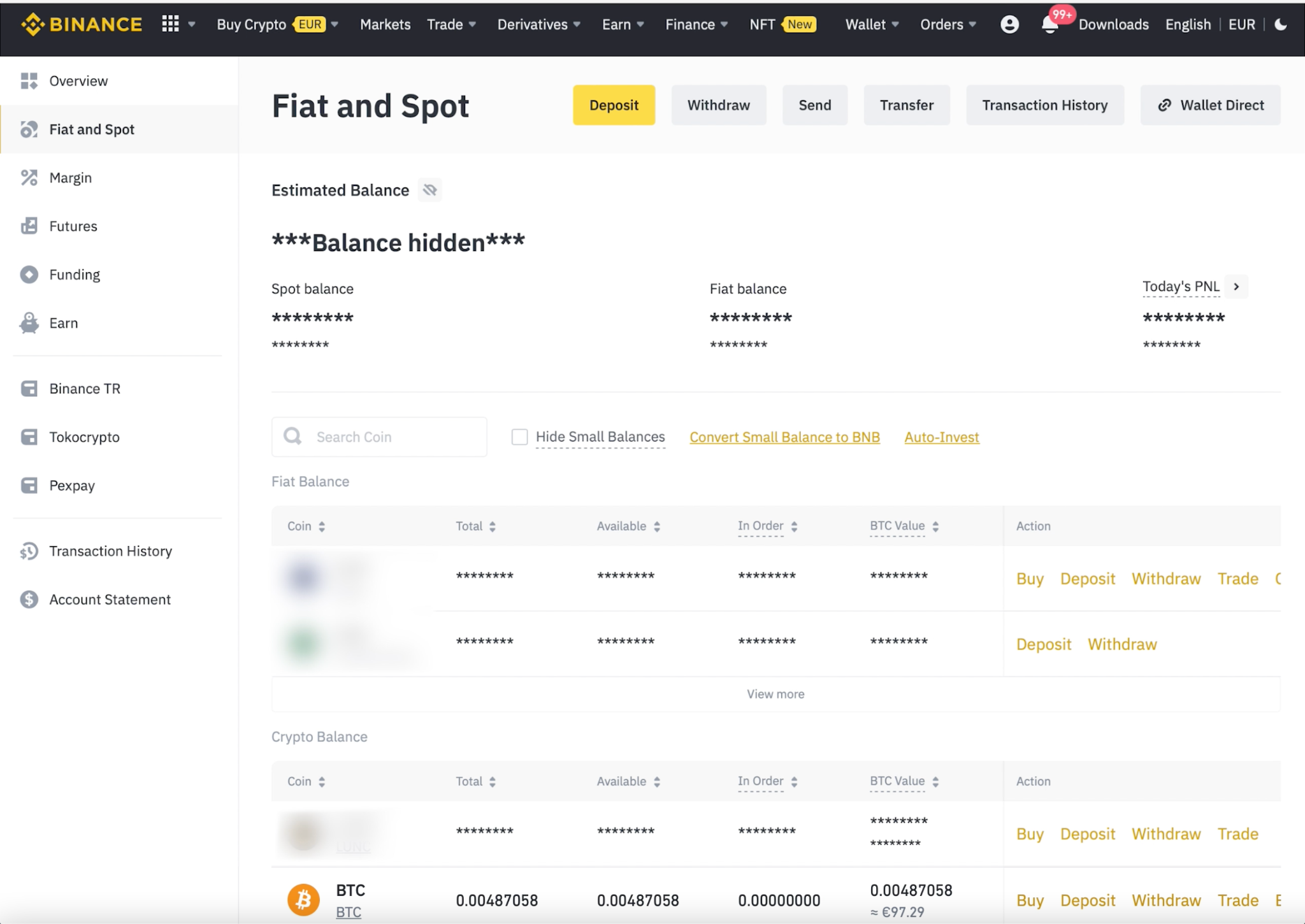 After clicking '

Withdraw

,' you'll be taken to the withdrawal page. Here, you may notice that you're on the 'Withdraw Fiat' page.

To switch to 'Withdraw Crypto,' simply select the 'Withdraw Crypto' option located at the top right. Should you wish to withdraw fiat in the future, just simply switch back.
At this point, we can see BTC is already selected as the coin we want to withdraw.

We can also select Bitcoin from the network dropdown. However, at the moment we don't have a BTC address we want to withdraw, so we need to set up an account on Birake Exchange. Kindly refer to

User Account Creation and KYC Verification

on Birake.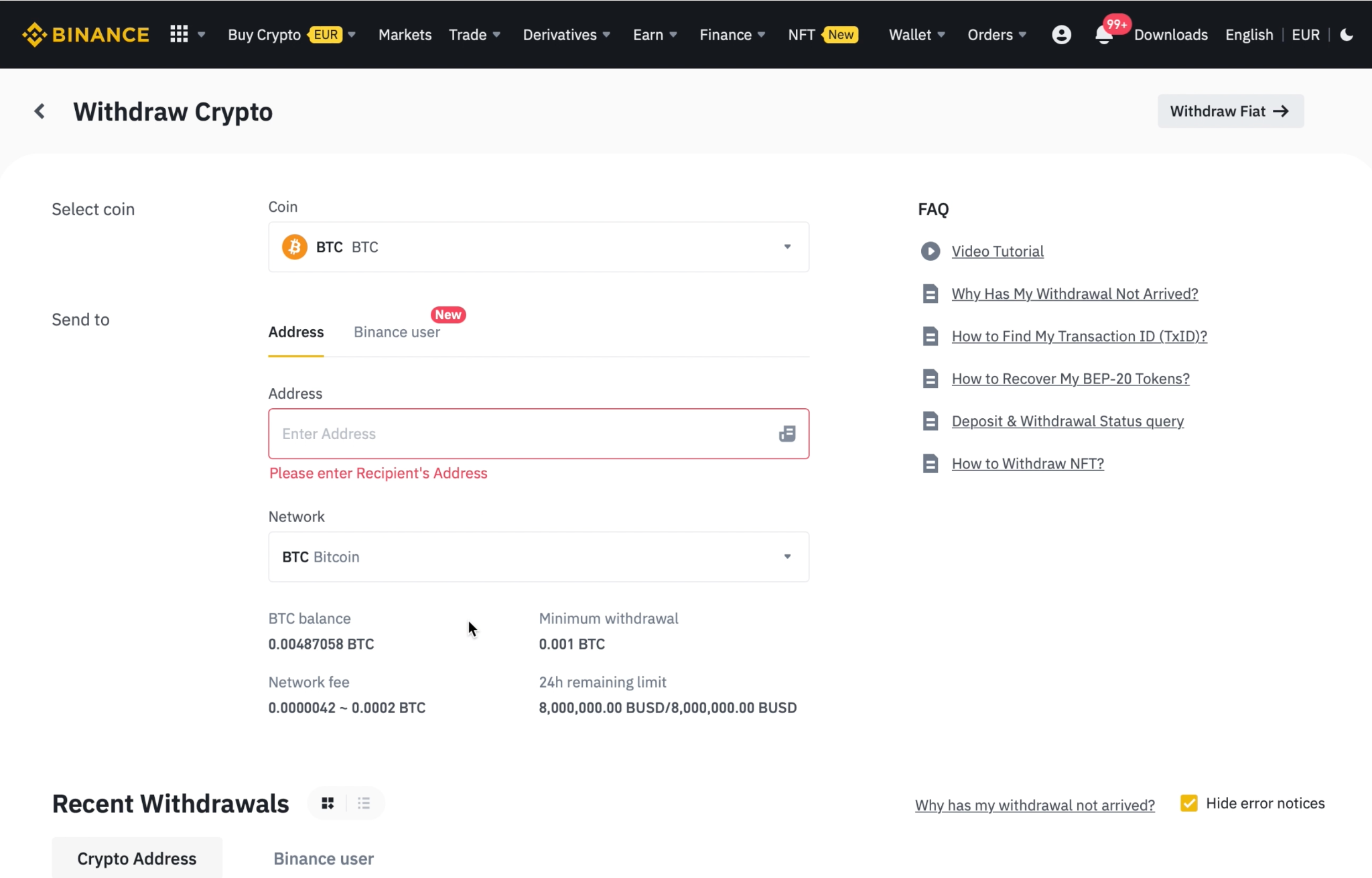 Once you have your new Birake account verified, click on "Deposit/Withdraw" from the top menu to access the deposit page.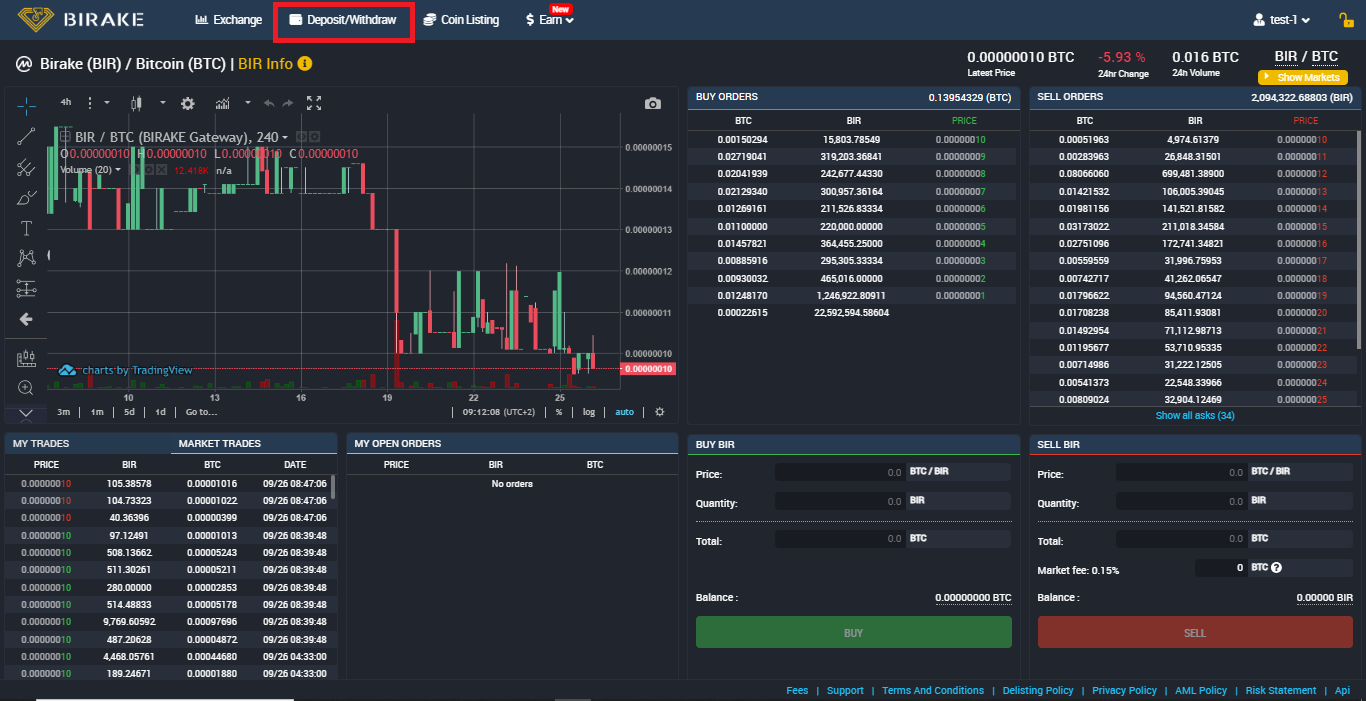 From here we now need to select BTC from the dropdown list. Always double-check to ensure the correct coin is selected, as transactions cannot be reversed.

Now we can see the BTC address to deposit to. We can select "Copy Address" or highlight the address and copy it. Ensure the complete address is copied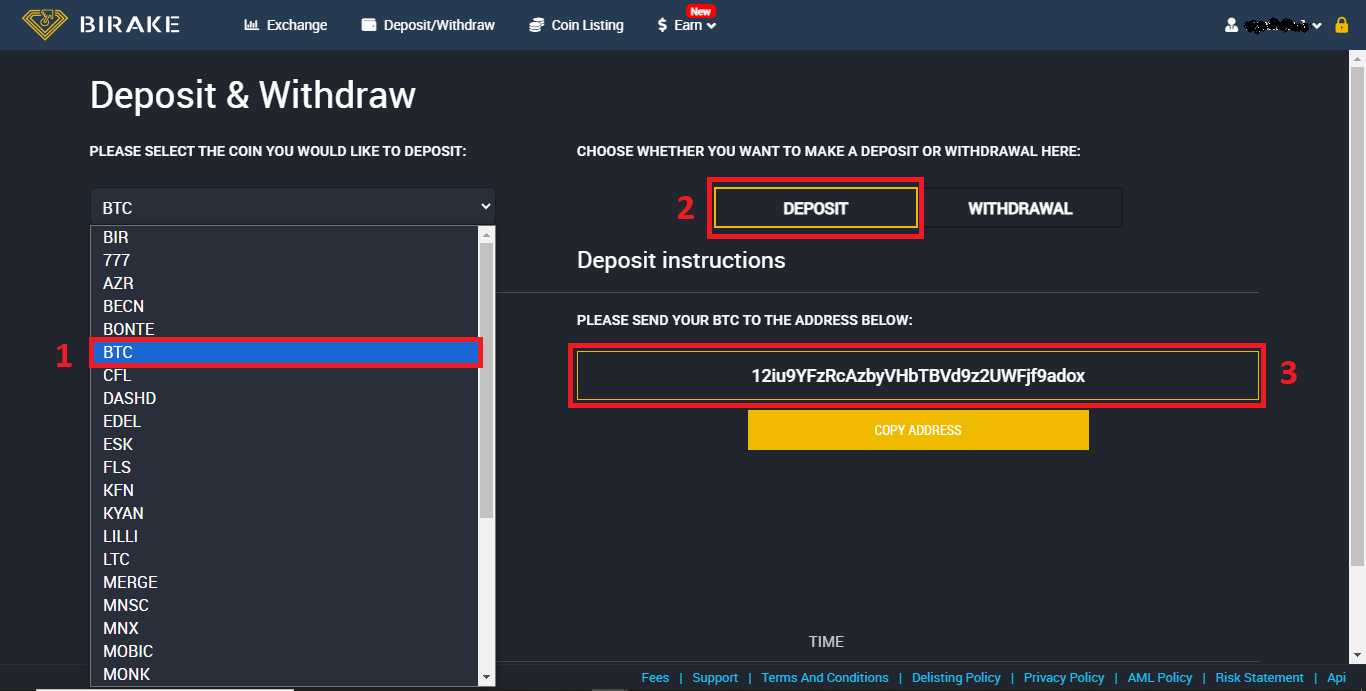 Now that we have the address copied we can go back to Binance and paste it in there.

Then double-check we still have Bitcoin selected as the network.

Next, we can input how much we want to withdraw. In this case, we will select "MAX".

You can then see the amount we will receive when we scroll down.

When you are happy to continue, select "

Withdraw

".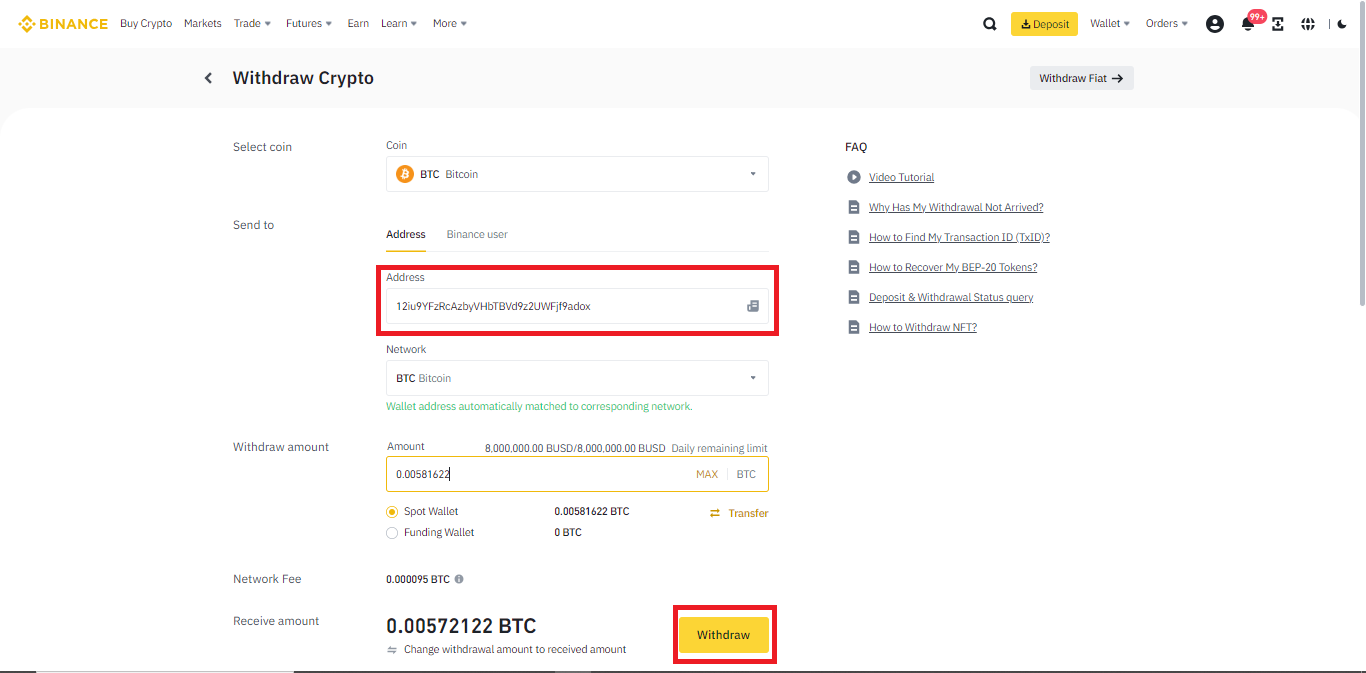 Review the transaction and click on 'Continue' when you are sure.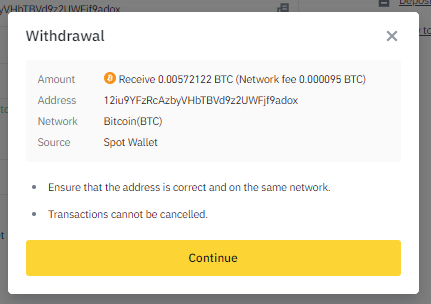 Complete the security verification requirements to proceed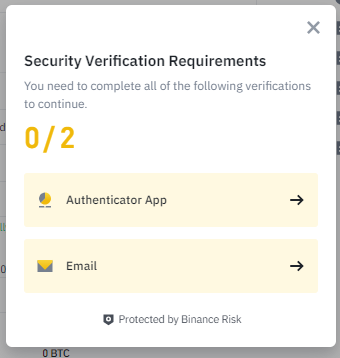 After satisfying the security verification requirements, you will receive a confirmation window indicating that your withdrawal is pending review. Click on "Completed" to finish the withdrawal process.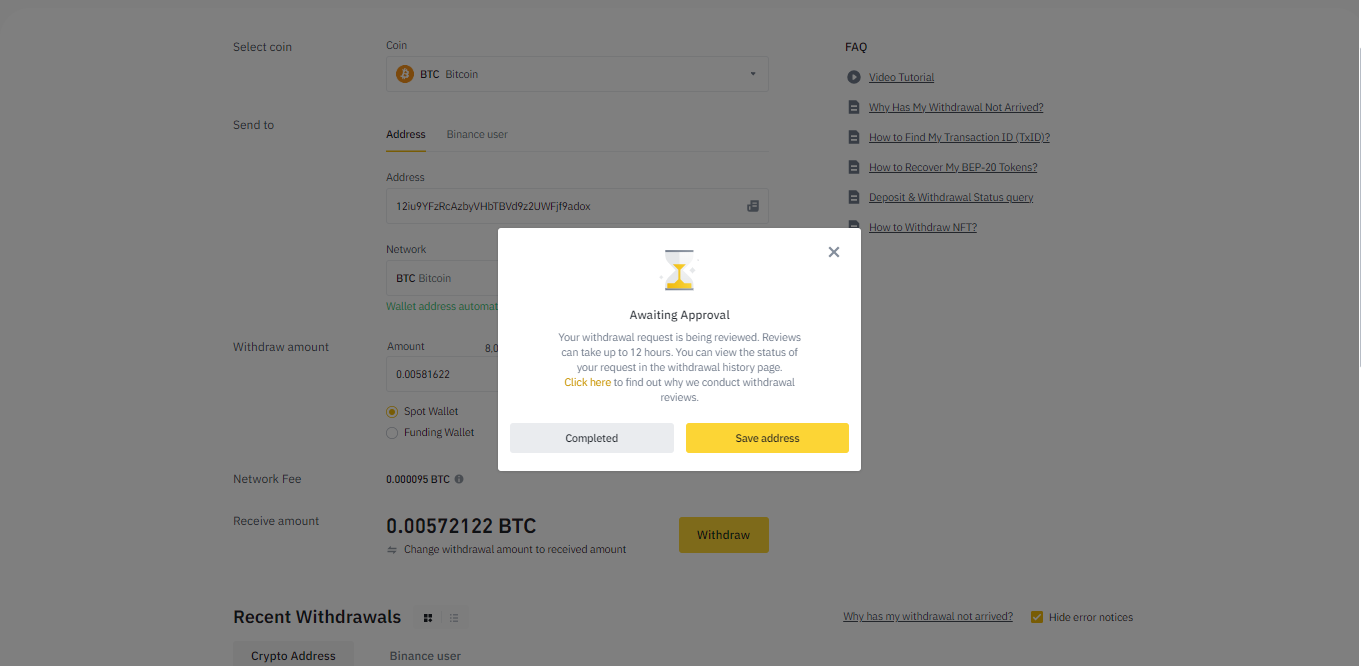 You will then be returned to the withdrawal page, down the bottom, you can see the transaction is being processed and awaiting confirmation.

The time it takes for the transfer to happen can vary greatly with Bitcoin. Usually, if sent from Binance, you will get an email confirming it has been completed.

After a while, we can go back to Birake and we can see the Bitcoin has arrived.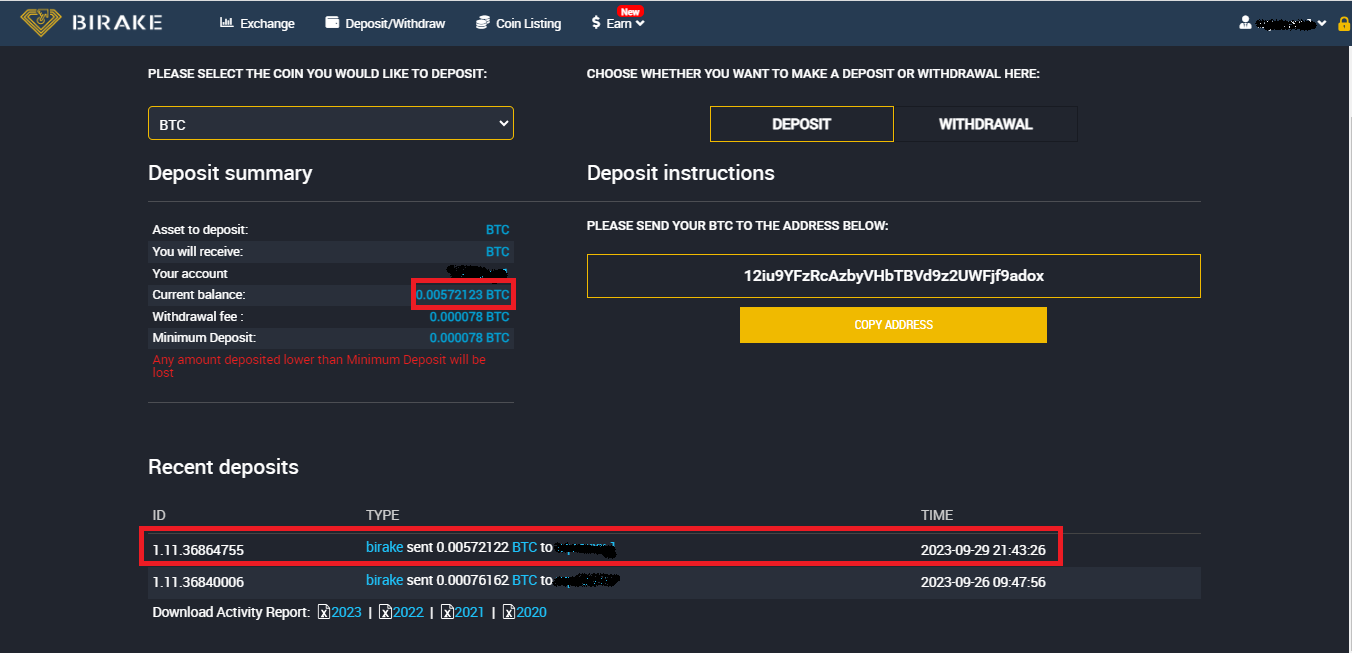 We demonstrate how to exchange Bitcoin for Sapphire (SAPP). The same procedure can be applied to other Decenomy coins.